Gold Coast First Aid Training & Security Services |
New England North West First Aid Training & Security Services.

NATIONALLY RECOGNISED

TRAINING

DELIVERED BY INDUSTRY

EXPERIENCED

EDUCATORS
Welcome to New England North West First Aid Training, and Gold Coast and Hinterland First Aid Training Services, We service both NSW and QLD, Providing vital first aid training to save lives of your loved ones and friends, We pride ourselves on delivering the most up to date first aid training in Northwest, New England and SE QLD. Utilising the latest techniques in a fun and relaxed environment, Our methods of presentation helps our students learn and become familiar with real life scenarios and situations when trained by our highly qualified first aid professionals.
New England North West First Aid Training & Security proudly work in partnership with H&A Training, Newcastle RTO Provider Number:90871
Nationally Accredited Training
New England North West First Aid Training and Security can deliver accredited courses in the areas of First Aid, Manual Handling, Workplace Health & Safety, White Card and much more!
Specialty Workplace Training
Additionally, New England North West First Aid Training and Security can design and deliver specialty training relevant to your organisation's risks, recent injuries, near miss incidents or requests from staff for specific assistance. Manual Handling, Customer Service, Leadership Development and Behavioral Awareness Training courses are just the beginning of what we can provide your business.
Risk Assessments
Are you ready for a WorkCover visit? Many companies are not. Our highly professional team at New England North West First Aid Training and Security can provide your business with a workplace audit, highlighting areas that may require attention. Not only can we tell you what areas need improvement, we will help you through every step in working towards a safe and compliant workplace.
First Aid Kit Replenishment
In partnership with our suppliers, New England North West First Aid Training and Security can build a First Aid Kit perfect for your workplace! Whether it be a high risk environment or a small office, we will take care of you.
Our team can conduct a workplace assessment and consult on the types of kits, products and equipment required. Providing regular stock takes, kit replenishment and wholesale supply of equipment or products (including defibrillation equipment) – your business is safe in our hands.
Event Management
New England North West First Aid Training and Security are specialists in the dynamic nature of events. From event planning and coordination, to security and event consultation and event management, our experienced team will ensure the successful running of any affair. From Entertainment Centers Processions and local community gatherings, New England North West First Aid Training and Security can assist in the delivery of a diverse range of events.
Event Medical Support
New England North West First Aid and Security's experienced medics and paramedics are well versed in playing a hands-on 'first aid' roll at major events. Most often providing support at Motocross, Super Moto and Dirt Track Motorcycle racing events, many Campdraft's & Rodeo's, our professional and calm nature is of the utmost importance. Our team can provide services from an event as small as a school athletics carnival, to as large as some of New South Wales' biggest concert festivals.
Security Services
The management team at New England North West First Aid Training and Security are licenced security guards, We can provide security management services for licenced premises, small events such as corporate gatherings and large events such as concerts and major sporting matches.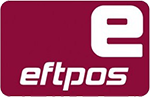 EFTPOS Now Available across all our locations
Create a

UNIQUE STUDENT IDENTIFIER

ONLINE

NOW
All students undertaking nationally recognised training delivered by a Registered Training Organisation (RTO) will need to have a Unique Student Identifier (USI).

MEET THE

TEAM
I have 17 years direct nursing experience, working in all areas of health care.
Possessing direct industry experience in the first aid Industry from the age of 18 where I commenced
As a St John Ambulance Volunteer, I possess Advanced First Aid Qualifications and have been assisting my husband with our family run business since its commencement.
I have 10 years direct nursing experience, Working in all areas of health care, Emergency nursing.
At 16 years of age I joined St John Ambulance of NSW in my hometown of Inverell, obtaining and still now possessing Advanced Life Support Qualifications.
With life and professional experience when it comes to First Aid, My courses will train and empower you to "Save Lives". Be trained by a local willing to share his up to date clinical knowledge and skills to help you save lives.
WHAT OTHER PEOPLE SAY

ABOUT US
I did the course earlier this year. It was invaluable. Jamie is a fantastic instructor

The very Best of the Best First Aid providers. I did my first aid course yesterday, and I can confess that the Jamie Day has been my preferred First Aid facilitator, he knows his topic and uses real life scenarios and examples to get the message across. Keep on the good job.😊😊😊

Just completed first aid course today. Jamie has a unique way of delivering material in a practically based form. I found it a very easy way to learn. I have completed various 1st aid accreditations over the last 45 years. This was by far the easiest & MOST EFFECTIVE way to learn.